This week saw the publication of the first results from the new Knowledge Exchange Framework, with fantastic ratings for Newcastle University. Discover the stories behind our success.
The Knowledge Exchange Framework – or KEF for short – is a new way of measuring university impact. Like the Research Excellence Framework (REF) and the Teaching Excellence Framework (TEF), this new measure is a reflection of university performance. However, the KEF has a very different focus, as it explores how universities influence their communities and the wider world.
A new way of measuring university success
Universities play an important role in supporting communities, boosting local economies and driving improvements for society. The introduction of the KEF is a positive step in acknowledging the importance of this role alongside research and teaching.
As well as providing a basis for comparison between similar institutions, the KEF also gives universities the opportunity to highlight their strengths and celebrate success.
How Newcastle University has been measured
KEF ratings are based largely on quantitative metrics that are already recorded about universities, including information about work with business, the public and third sector, enterprise and entrepreneurship, local growth, intellectual property, community engagement and more. In addition to these metrics, universities were able to submit further information to outline their strengths and activities in more detail.
The KEF compares results amongst all universities in England, and also analyses results for universities with similar characteristics.. These groupings are known as clusters.
In our case, we were in the cluster of very large, research-intensive universities in England.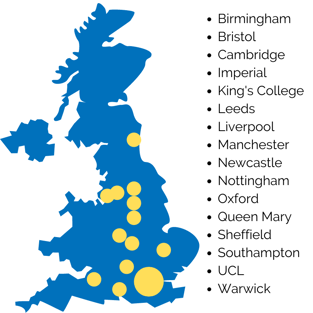 Our KEF cluster
Our commitment to societal impact
With origins tracing back to the 1830s, Newcastle University was founded by the pioneers of the Industrial Revolution in the North East of England. We have a proud record of civic engagement, with a long-standing commitment to social justice.
We also recognise our responsibilities globally as a research intensive university. We have a strong focus on the UN's Sustainable Development Goals and our National Innovation Centres tackle the Grand Challenges that affect all of our futures.
Newcastle University's KEF results
We are delighted that our first KEF results demonstrate our key strengths across a range of areas and also confirm the areas in which we aim to be even better. Each result is shown as a percentage, which indicates our position in relation to other universities in England. The results are more than just numbers - they're also a reflection of the many ways in which we've impacted on our communities and touched people's lives.
Read on to discover our results and the stories behind them.
Working with the public and third sector - top 10%
The NHS is one of our biggest partners and we enjoy an excellent relationship with several Trusts. Newcastle Health Innovation Partners (NHIP) has become one of only eight Academic Health Science Centres in the UK, bringing our region's world-class research, NHS and city partners together.
Through our Social Justice Advisory Group we bring together academics, practitioners from the voluntary, community and social enterprise sector and University professional services colleagues to steer the University's strategy in addressing social justice issues.
Research partnerships - top 20%
One of our strongest partnerships is with global consumer products giant, Procter & Gamble (P&G). Our work together has led to the inclusion of a new enzyme in Ariel laundry detergents. Developed from our marine biology research, the enzyme is improving cleaning at cooler temperatures, which brings environmental benefits.
We are delighted to be one of the launch partners for P&G's new Advancing the Circular Economy (ACE) Research and Development Demonstrator. It will work on three priorities:
identify new and more sustainable biotechnologies for everyday cleaning products
find new ways to reduce domestic water consumption
investigate the potential for a new green technology centre in our region
We have also worked with P&G through our National Innovation Centre for Data, creating new systems for capturing and processing customer insights.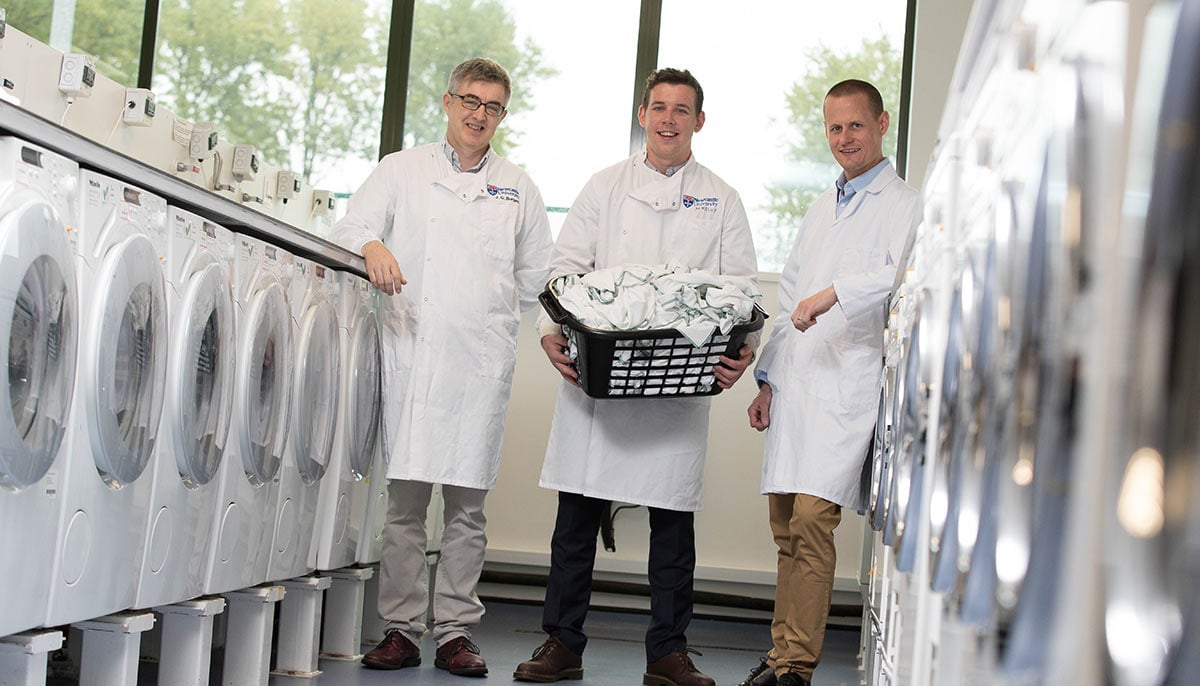 Newcastle University scientists have been working with P&G to make laundry more sustainable
Public and community engagement - top 20%
We deliver a wide range of activities to engage with our communities and share knowledge with the wider public. For example:

Citizen-led research
Our National Innovation Centre for Ageing is home to VOICE. This is a network of citizens who contribute experience, ideas and insights to research and innovation. VOICE members are helping with Newcastle's world first trial of Gita robots. This citizen-led project will examine how users adopt this tech companion and evaluate how it can help mitigate loneliness and isolation, boost healthy behaviour by encouraging more walking and foster more independent and sustainable living.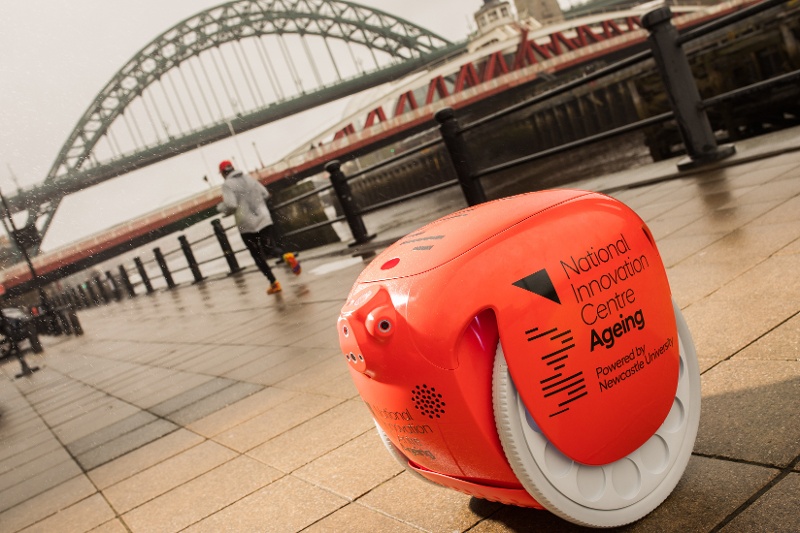 Gita robots are part of a world-first trial in Newcastle.
Working with business, IP and commercialisation - top 40%
Over the last three years, we have brought focus to our role supporting the economic development of our region. One of the main ways we are addressing this is through the Northern Accelerator programme, which has significantly increased the quantity and quality of our spin out companies. Another key programme is Arrow, which offers free innovation support to SMEs.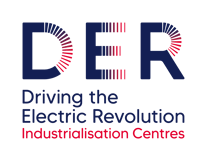 We are leading the £30m Industrial Strategy Challenge Fund Driving the Electric Revolution Industrialisation Centres scheme. Four regional centres are being established to make up a pan-UK network to accelerate the delivery of new power electronics, motors and drives to the global economy.
Another key area where we're making a difference is medicine. Internationally, more than 52,000 units of ovarian cancer drug Rubraca® have been supplied since 2016. We were instrumental in the development of Rubraca, from initial targeting and drug discovery, through to in-human trials.
What these results mean for Newcastle University
Making a difference to the world around us is at the very heart of what we stand for at Newcastle University, and the introduction of the KEF is a welcome platform for us to demonstrate our impact. We are very proud of the results we have achieved, which clearly mark our strengths and show our influence on the North East and the wider world.
We work with our partners in the community and in business to maximise the positive impact we can achieve, not just in the region but also globally.
Our vision in action
You might also be interested in...
To hear about the latest news, events and insights into how your business can work with Newcastle University, sign up for our Business Insights email newsletter.