Our monthly round up of news from across our University
Ageing and Health
November was a busy month for announcements from our Cancer researchers.
Professors Helen Reeves and Fiona Oakley won a prestigious 2020 Newton Prize for their international study into liver cancer. The research aims to better understand liver cancer by identifying new diagnostic and prognostic biomarkers in the blood to halt the progression of the disease. Find out more.
There were three further announcements from our cancer work:
November also included World Diabetes Day. We posted a blog piece exploring the wide range of diabetes-related work we do here at Newcastle.
Cities and Place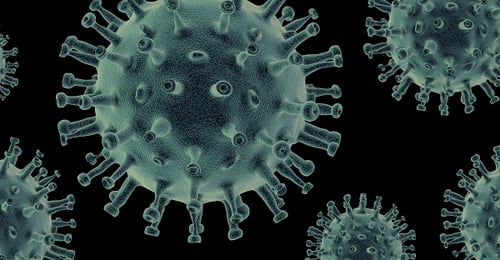 Covid-19 remains a major driver of work in our region.
We're backing a report calling for child poverty to be addressed at a local level. The Covid-19 pandemic is shining a light on the impact central government decisions have on the lives of our poorest children. Child poverty has hit a "critical" level, with 30 percent of children living below the breadline across the UK. Find out more.
Professor Clare Bambra, has been selected by the Health Foundation, an independent charity, to be part of its new COVID-19 research programme. The programme seeks to understand the impact of the pandemic in two distinct areas:
Culture and Creative Arts
Newcastle University's UNESCO Chair for Cultural Property Protection and Peace Professor Peter Stone, has been appointed to one of the top positions in his field. Professor Stone will be President of the Blue Shield for the next three years. More ...
Rhona Smith - Professor of International Human Rights - discussed the situation in Cambodia and the latest in a possible slide towards autocracy. Read more...
Martin Farr - Senior Lecturer in Contemporary British History - discussed the relationship between Donald Trump and Boris Johnson, suggesting Johnson will be relieved that there is a new US Presidency pending. Read more...
---
---
Data
A £1.63M investment from the North of Tyne Combined Authority (NTCA) will enable more than 200 companies in the northern half of our home region to grow over the next three years by gaining insight from their data.
The funding guarantees that the benefits of our National Innovation Centre for Data are readily available for North of Tyne organisations.
One Planet
Newcastle has been named a global 'climate leader' for our efforts to become carbon neutral by 2030. Newcastle's efforts to become carbon neutral city are coordinated by the city's Net Zero Task Force. Hayley Fowler, Professor of Climate Change Impacts, co-chairs the Net Zero Task Force with Newcastle City Council leader Cllr Nick Forbes.
We're one of seven universities supporting a new Government push to revolutionise the way resources are managed in the UK's £32bn chemical industry. The aim is to build a greener, more efficient economy.
New projects for Vietnam, Kenya and Malawi
An international team involving our geographers will look at the impact of COVID-19 on illegal sand mining in the Vietnamese Mekong delta.
And we're co-leading the 'Changing Food Systems in Kenya and Malawi and the Challenge of Tackling Antimicrobial Resistance' project. The project will look at the ways in which rapidly changing cultures of poultry consumption and agricultural systems in Low and Middle Income Countries (LMICs) shape antibiotic use and misuse in farming. Find out more...
Working with Business
We completed our acquisition of Zero Carbon Futures UK (ZCF), a company that provides insight into low carbon vehicles and associated technologies enabling the development of strategies to reduce carbon emissions from transport. The acquisition will complement our research and ambitions in electric vehicles and transport.
We've also signed a Memorandum of Understanding with Swiss train-builder, Stadler. Joint projects will cover several areas, incorporating research, education and innovation.
Education for Life
Between 16-20 November we delivered our inaugural Enrichment Week for our students. Among the many activities and options for students was the chance to explore some of our research. Pro-Vice-Chancellor Brian Walker introduced the role and importance of research:
Covid-19 testing to be offered to all Newcastle University students
Thousands of our students will be tested for Covid-19 as part of a mass operation to reduce the risk of them spreading the virus when they travel home for the winter break. Find out more...
Keep up to date with our News
There are easy of ways to keep up to date with news from our University: