The health and care research landscape in the UK is complex, involving many stakeholders with often competing priorities and performance metrics. Not only is the research landscape complex, but the problems in health and care are wicked – they are difficult and may be impossible to solve because of their intricate and interconnected nature.
This chaos is a hotbed for unintended consequences, which begs the question – what is the point in health and care research?
What is the Newcastle Joint Research Office?
I have been Head of the Newcastle Joint Research Office (NJRO) for just over 5 years. The NJRO is a partnership between Newcastle University and the Newcastle Hospitals NHS Trust, and its purpose is to work with, and support health and care researchers who navigate the complex research landscape from research concept through to publication and closedown.
Newcastle University is a Russell Group University, one of 24 research intensive universities in the UK and Newcastle Hospitals is a Shelford Group Trust, one of 10 of the largest teaching and research NHS hospital trusts in England. In performance metrics, league tables and across the UK R&D community, Newcastle is recognised as one of the best in the UK for its health and care research.
You may therefore be wondering why I even need to pose the question – what is the point in health and care research?
The problem with health and care research
It is a serious question, and one I ask myself on a regular basis when I feel that the system is 'winning' – when the complexity and chaos of working across the Academic/NHS interface just gets too much.
There are the systems that don't talk to each other, and there is the misalignment of policies and processes which drive me to distraction. There are the politics (big and little P) which are downright pointless and frustrating. And last but by no means least, there are the behaviours and egos the team contends with, which are the consequence of years of performance-related incentives including tenure, promotion, additional funding, space, and institutional support that has created a competitive rather than a collaborative research culture.
Campbell's Law tells us that performance targets always create perverse incentives. There is also the good old 'unintended consequences' of such incentives which can lead to toxic working environments where health and care research cannot flourish.
Joy.
So what can we do to remember what our real purpose is?
People at the heart of health and care research
Participants in research are not numbers. Behind every statistic is an individual with a story who is part of a larger community, and where unintended consequences can lead to limiting who can take part in health and care research.
Charlie's story
In 2022 at the age of 4, Charlie was the first patient in the UK to be dosed in a gene therapy clinical trial for Duchenne Muscular Dystrophy. The team which carried out this work are from of the John Walton Muscular Dystrophy Research Centre, which is a world-leading neuromuscular research centre run by Newcastle University and Newcastle Hospitals.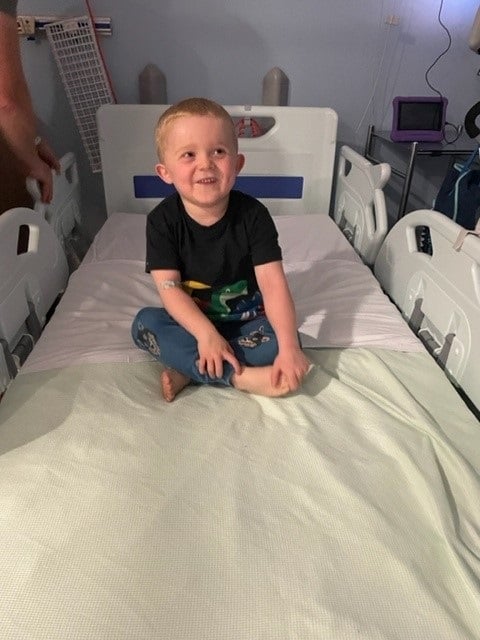 Photo credit: Newcastle Hospitals
Charlie might be a statistic in a clinical trial whose data is published in a high impact journal, but the potential difference and impact that taking part in this research will have on him, his family, his friends, the health and care system, and indeed others worldwide with Duchenne Muscular Dystrophy is immeasurable.
Olly's story
In 2017, 6 days after his 11th Birthday, Olly was diagnosed with medulloblastoma. Medulloblastoma is the most common type of primary brain cancer in children.
Olly was a school mate of my son at the time, and they had been at school together from reception class. The news was devastating for so many.
During his stay at the Great North Children's Hospital, Olly decided that he wanted to improve the facilities for children aged between 9 and 13.
This was the start of the creation of Team Olly. Olly rallied the troops to take part in the Great North Run in 2018. The Great North Run was a year after the initial diagnosis and was a milestone he wanted to reach. The team slogan was 'Do or Die'. Olly chose this as the slogan as he knew the severity of his condition. I myself was part of Team Olly.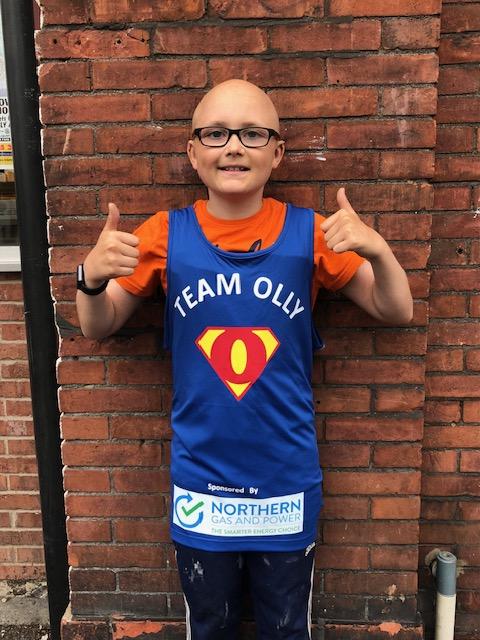 Olly is now 16, has been given the all-clear and raised over £100,000 for the Great North Children's Hospital and Charlie Bear for Cancer Care. Due to his fundraising and awareness raising, Olly and his parents were allocated a 'place on the plane' to Florida on Ant &Dec's Saturday Night Takeaway.
If it wasn't for the pioneering research developed and carried out here at Newcastle, Olly would not be with us today.
This is why we do health and care research. This is the point.
Valuing people above data: what really matters
In the years I have worked across the Academic/NHS interface – both in my current role as Head of NJRO and Faculty Accountant for Medical Sciences at Newcastle University – measures of success have tended to be driven by quantitative data which systems churn out to produce budgets, forecasts, trends, percentages, league table positions and sometimes pretty graphs over which we take pride in hitting or even exceeding our targets.
The measures of success that tend to be used in health and care research are rational, when in fact, the nature of success in the field is complex. The truth is, we are using the wrong measures.
People are subjective, contested, and multi-faceted. So using objective, standardised quantitative indicators to measure activity that is subjective, contested, and multi-faceted is just bonkers.
We are measuring research success with the wrong tape.
My final thoughts
Edwards Deming is credited with saying that a bad system will beat a good person every time. I refuse to let a bad system stop us from missing the point of health and care research – the difference it can make to people and their community.
Everyone in the UK should be offered the opportunity to take part in health and care research, no excuses. We need to work together across the R&D community to make this a reality.
I am a firm believer in the theory of the butterfly effect, which claims that in the world we live in, even individual and quite small interventions stimulate unpredictable and big changes. The flutter of a butterfly's wings can cause a hurricane on the other side of the world.
Let us all in the health and care research system collectively flutter our wings and change the way we measure success in health and care research – where our shared purpose – our point – is about people and what matters to them.
Together, let's embrace complexity.
---
You might also like:
---