Building on over seven decades of water research excellence,
Newcastle University
, UK,
is
helping safeguard delta futures through more resilient communities and sustainable development
.
Over half a billion people live on the world's river deltas - only 1% of the global land area.
This has led to a complex development challenge due to growth and development of human communities adversely affecting delta systems and the natural processes underpinning them.
While deltas are considered important 'global food baskets', they are highly vulnerable to environmental degradation.
The UKRI GCRF Living Deltas Hub
Led by Newcastle University's Professor Andy Large, the UKRI GCRF Living Deltas Hub brings together a team of over 120 members from more than 20 academic and development organisations spread between South and SE Asia, the UK, Europe, Canada and the USA.
The Living Deltas Hub focuses on three major deltas in Asia: The Red River and The Mekong River in Vietnam and the Ganges-Brahmaputra-Meghna delta in both Bangladesh and India.
Emphasising delta natural-cultural heritage, the Hub aims to deliver shared understandings of delta change, hazard, risk and vulnerability and to strengthen capacity on the deltas to promote more resilient and more sustainable futures for the communities that live and work on or near them.
The Hub emphasises equitable partnerships in doing so.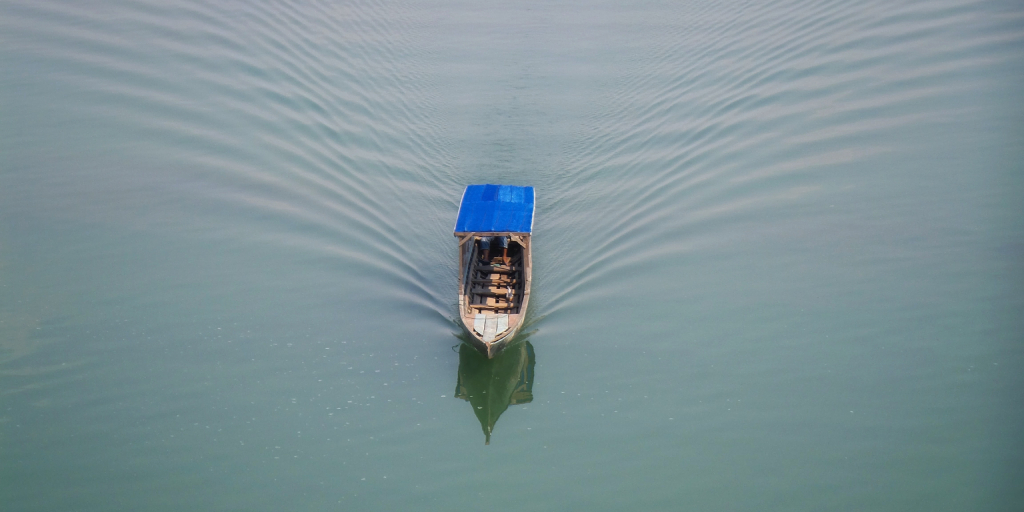 What does the Living DeltasHub do?
In doing the above, the Hub intends to provide meaningful and positive impacts to these communities and the governments, community organisations, women and youth groups, SME businesses and NGOs that support them.
The Hub team aims to safeguard delta futures through more resilient communities and sustainable development, through:
facilitating the

achievement of priority SDGs targets in the Red River, Mekong and Ganges-Brahmaputra-Meghna deltas using natural-cultural heritage understandings
establishing new monitoring networks for understudied delta ecosystems and adding capacity to already-existing monitoring

as well as

adding depth and expanding ownership of the process through community science

transforming policy and practice on the basis of our

co-created databases quantifying

delta

livelihoods

change in South and Southeast Asia

confronting significant challenges facing social-ecological delta systems in a transdisciplinary way that responds to

and underpins

the interlinked agenda of the SDGs

quantifying the

severity and rate of environmental change to identify key pressure points on vulnerable deltas
building equitable partnerships with delta communities, NGOs, government departments, academics and businesses to scope, map, and research human relationships with deltas and the impacts

humans

have on the

fragile and vulnerable systems
The Living Deltas Hub Director, Andy Large, Professor in River Science based at Newcastle University's School of Geography, Politics and Sociology, said:
"The urgent need for the Hub is clear: as human impacts increase on the mega-deltas in South and SE Asia, exacerbated by wider climate change, the necessity of sustainable development strategies underpinned by locally-rooted knowledge becomes ever greater.
Living Deltas is the first international initiative to specifically address the SDGs by co-creating new natural-cultural heritage understandings of deltas and giving a meaningful voice to delta dwellers."
At the forefront of water research
Seventy years in the making, water research at Newcastle University, UK, is transforming people's lives across the world.
Our experts are leading the way in research to manage water pollution, treat wastewater, help communities prepare for extreme floods and droughts caused by the climate emergency, safeguard the world's river deltas and provide clean drinking water for all.
Collaborating with industry leaders, academics, policy makers and communities around the world, our engineers and scientists at Newcastle are contributing to industrial and policy solutions that are making a real difference and ensuring water sustainability and security for the future.
---
Professor Andy Large
Professor Andy Large is a field-based Physical Geographer with over 30 years' experience in interdisciplinary river science. In addition to being PI on the UKRI GCRF Living Deltas Hub, his UKRI-funded science advances our understanding of the processes behind flooding from intense rainfall and catchment geomorphological response to this, so that we are better equipped to manage societal vulnerability, risk and resilience, response and recovery.
---
At Newcastle University, what we do here makes a difference out there. To keep up to date with our latest research stories, sign
up for our newsletter below.