In this COP26 blog, Dr Jenny Davidson tells us about Amplifying Women's Voices, a project that aims to provide a voice for women working in sustainability.
How is Dr Jenny Davidson's work relevant to COP26?
The pandemic has had a disproportionate impact on women in paid and unpaid work.
An unequal representation of women in leadership and decision-making roles at COP26 will have a negative impact on the future narrative and framing of the climate change agenda
.
This is a pivotal year for fighting climate change.
We need to enable women to progress in their careers, and in businesses focused on tackling climate change and delivering on the Sustainable Development Goals (SDGs).
With the help of Newcastle University's Engagement and Place Fund, Dr Jenny Davidson led a project to provide a voice for women change-makers
.
It provides a timely platform to highlight what they need for a green recovery, post-pandemic
.
We need to understand what working women need to continue their development and to achieve the next level, for themselves and for the planet
.
What are you hoping to achieve through the Amplifying Women's Voices survey?
Our international community of 'women in sustainability' includes a varied mix of
senior leaders, business owners, consultants and students
. Over the summer, we invited them to take part in a survey.
We asked about the barriers to raising women's voices at a policy, organisational and individual level
. We wanted to know how best to support developments to remove those barriers.
The survey explored the impact of the pandemic on careers, businesses and views on what we need for a sustainable future
.
The results will raise awareness of the impact and contribution that women working in sustainability are making to help the UK meet its COP26 climate targets.
The output of the survey will respond to the current context relating to women's voices in the climate emergency agenda
.
Why is it important to amplify the voices of women working in sustainability?
Research suggested that progress on gender equality may have been set back by decades because of the pandemic
.
This project would provide guidance and up-to-date knowledge of what role the University, together with our partner WINS, could play in supporting the careers and businesses of women focused on tackling climate change and delivering against the SDGs. This project recognises that women are central to solutions for sustainable development. They are vital for a sustainable future.
This project would enable an insight into the current views of women working across the three pillars of sustainability delivering on the E&P Fund's alignment to COP26, and also in social justice through placing emphasis on providing ideas and solutions with social impact at its core
.
The survey results will provide tangible support for women. It will highlight what organisational intervention we
require
. It will offer potential solutions for policy makers, organisations and individual development.
It will inform us on
how to ensure women's voices are heard, as part of the climate change agenda, and wider sustainability agenda.
---
About Dr Jenny Davidson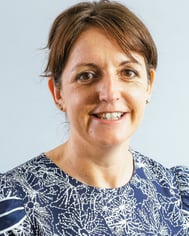 Dr Jenny Davidson is the Executive MBA Programme Director at Newcastle University Business School. She has embedded the Sustainable Development Goals into Executive Education programmes. This allows learners to measure their impact against those goals.
Jenny has been working and conducting research in the field of sustainability for over 20 years
.
She held a series of senior leadership roles in sustainability in both the public and private sectors, most recently BAA Heathrow and Oxford City Council
.
Throughout her career, Jenny has sought to forge cross-sector collaborations. She has led many successful European bids, collaborative PHD
s and contract research projects. She also currently leads the Women In Sustainability Newcastle Hub.
---
Discover our

COP26 blog series

, where you can learn more about the many projects related to climate change taking place at Newcastle University and our wider community.

Alternatively, sign up for our research newsletter to get the latest research stories straight to your inbox.