The size, shape, formation and backstory of the universe has been the cause of fascination for scientists and researchers for a long time. But what of the barriers for blind and partially sighted researchers?
In our latest blog, we've broken down the steps our academics are taking to make astronomy a more inclusive field of study, and allow people and children to 'hear' the universe for the first time ever.
Read on to find out more.
Getting down to basics
There is debate as to who first coined the idea of a universe, although Edwin Hubble is widely credited to have ignited our interest through his work at the Mount Wilson Observatory in California – most notably with the Andromeda findings in the early 1920s.
At the time, Hubble was actually reluctant to publish his results, worried about making such a grand announcement prematurely without watertight evidence.
The American astronomer could only have dreamed of the data extracting and analytical tools we have at our disposal today. Thanks to enormous advances made since Hubble's time, we are able to map models of the universe and create images in unprecedented detail, mapping millions of galaxies and looking back billions of years in time.
The presentation of astronomical data has, however, only been able to be fully appreciated by those with unimpaired vision.
However, the time has come to make exploring the universe open to all.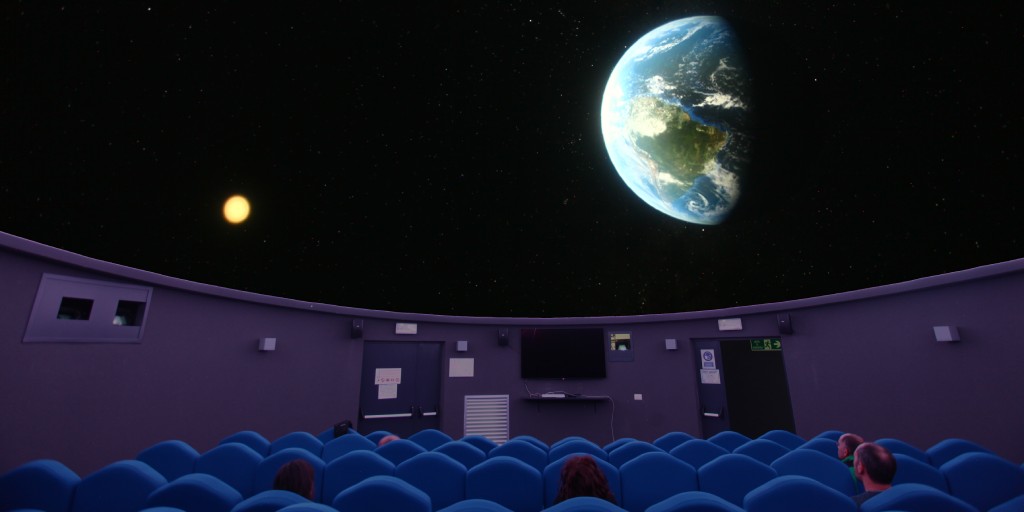 Breaking down barriers for blind and partially sighted people
In December, astronomers from the universities of Newcastle and Portsmouth are launching a pioneering project to allow blind and partially sighted adults and children to 'hear' the universe for themselves.
Created and directed by Newcastle University's Dr Chris Harrison, Audio Universe: Tour of the Solar System is a sound-based educational astronomy show to make learning about the Universe a more immersive and inclusive experience for all.
The research has involved the development of new methods to represent data through sound. Not only will this grant access to resources for blind and visually impaired researchers, but it will also open up possibilities to make new scientific discoveries.
Indeed, by searching for features in data using sound, we may be able to make new findings that visual representation cannot reveal.
What else we're doing in the name of inclusivity
Beyond the core research work, the universities are taking part in several spin-off engagement activities, including the show Audio Universe: Tour of the Solar System, that involve using our computer code to develop educational resources for the blind and visually impaired members of the public.
The project was premiered at the Life Science Centre in Newcastle and Winchester Science Centre and Planetarium with the release of a 35-minute educational planetarium show. It uses sounds and visuals to represent the components of the Solar System, and is available online free of charge in English, Spanish and Italian languages.
Moreover, the show will be formatted for both planetarium and flatscreen viewing.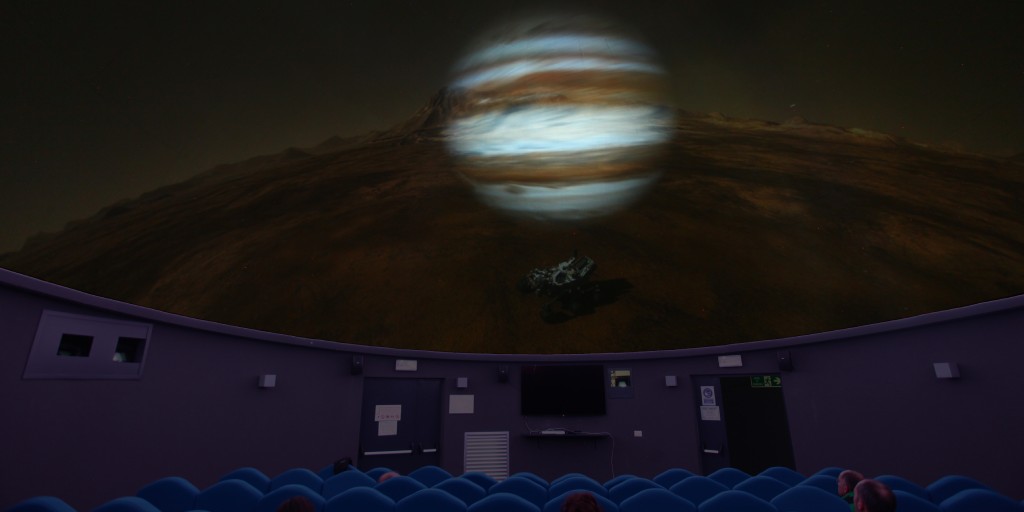 Uniting institutions for change
Astronomers at Newcastle University are proud to be working with colleagues from the University of Portsmouth on this. They stand as a leading light in astronomical studies and have just commenced a five-year quest to map the universe and unravel the mysteries of dark energy using Dark Energy Spectroscopic Instrument technology, a project which involves collaboration with scientists all over the world.
They are an ideal partner, and more on our collaboration to universalise access to the universe will be released when we officially launch.
Meanwhile, NU Solve continues to work as a key unit within Newcastle University's School of Maths, Stats and Physics, shining a light on the department's various projects with external partners to enable real life applications of Maths, Stats and Physics. Find out more about the work of NU Solve and some of the projects that they have worked on with partners from across all types of industry.
Images: Alessandro Nastasi/Fondazione GAL Hassin
Find out more
Discover more of the work happening at Newcastle University when you explore our blog. Here, you will find the latest research stories and topical pieces from the UK's leading minds.