Dr Sue Farran, Reader in Law at Newcastle University Law School, explores the issues of relocating people due to climate change. Read our COP26 blog to learn more.
How is human migration relevant to COP26?
The COP26 conference is likely to see more ambitious targets set for global warming reduction.
The Pacific is a geographical focus of my research. For many people living in the Pacific, these targets may make little difference.
The seas are already rising. Sea walls may make a temporary difference in countries such as Tuvalu. Atolls (ring-shaped coral reefs or islands) are only a metre above sea level. But in the end, the sea will win.
The sea is already inundating fresh-water lenses. Access to drinking water is a challenge, and rising seas are washing away the graves of ancestors.
The question then is what will happen to the people living in these areas? They will have to move, but to where? And what will their status be?
This is a legal as well as an ethical question. The current definition of a refugee does not encompass climate refugees.
Will these people lose their identity as a people and become a minority in another's land? Or will they survive as a people and a state, if their lands are underwater?
These questions remain unanswered in international law, and are becoming more pressing.
New legal frameworks required to protect climate refugees
I want to highlight the inadequacies of the current legal frameworks. I want to encourage the development of appropriate legal responses before it is too late.
Already New Zealand is recognising that climate refugees are not a question of if, but when. While the law is usually ex post facto reactive, it has the opportunity to anticipate not only a likelihood, but a certainty.
What is the legal status of climate refugees?
The legal status of all people is important, whether we refer to individuals or communities.
Pacific islanders in low lying islands are vulnerable to rising sea levels caused by climate change. Let's think about what happens to them, the state or nation they belong to, or their distinct identity as a people.
The international community needs to wake up to this foreseeable reality. It needs to develop appropriate and acceptable solutions.
COP26 provides a focal point for collective action on climate change. Read our COP26 blog series, to learn more about the climate change-related projects going on at Newcastle University and our wider community.
---
About Dr Sue Farran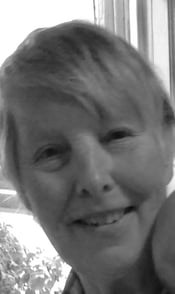 Dr Sue Farran joined Newcastle Law School in 2019. She is also an Associate of the Centre for Pacific Studies at the University of St Andrews.
She previously held posts at Northumbria University, University of Dundee, the University of the South Pacific, and the University of the West of England.
Her research interests lie in the field of human rights and property, encompassing, in particular, the rights of women, children and indigenous people, and land, natural resources and intellectual property.
She uses case studies from the Pacific Island States to explore larger themes. Much of her work adopts a comparative focus. She is interested in legal pluralism and the interface of traditional and modern systems of law.
Learn more about Dr Farran's research and publications.
---