If up to 80% of new home buyers wouldn't consider buying a property built in the last ten years, how could poetry and art help? We spoke to
Professor James Annesley (Acting Dean of Culture and the Creative Arts)
and
Karl Ward (Knowledge Transfer Partnership Manager)
about how a recent project with a Bussey & Armstrong Development proved that a difference could be made.
What was the aim of the project?
The Future Homes Commission recently produced a report highlighting that up to 80% of people in the market to buy a house would not consider buying a property built in the last ten years. Reasons included bad design and a lack of communal space and natural light.
Bussey & Armstrong develops high-quality, well-designed, affordable homes in the North East of England. This Knowledge Transfer Partnership aimed to embed knowledge of arts strategies within the company.
The project – in integrating art and poetry with the development of new housing – aimed to enhance Bussey & Armstrong's unique selling point, helped it promote what it does to the market, and created a more inspiring and meaningful environment for all who live on the Westpark development, located in Darlington.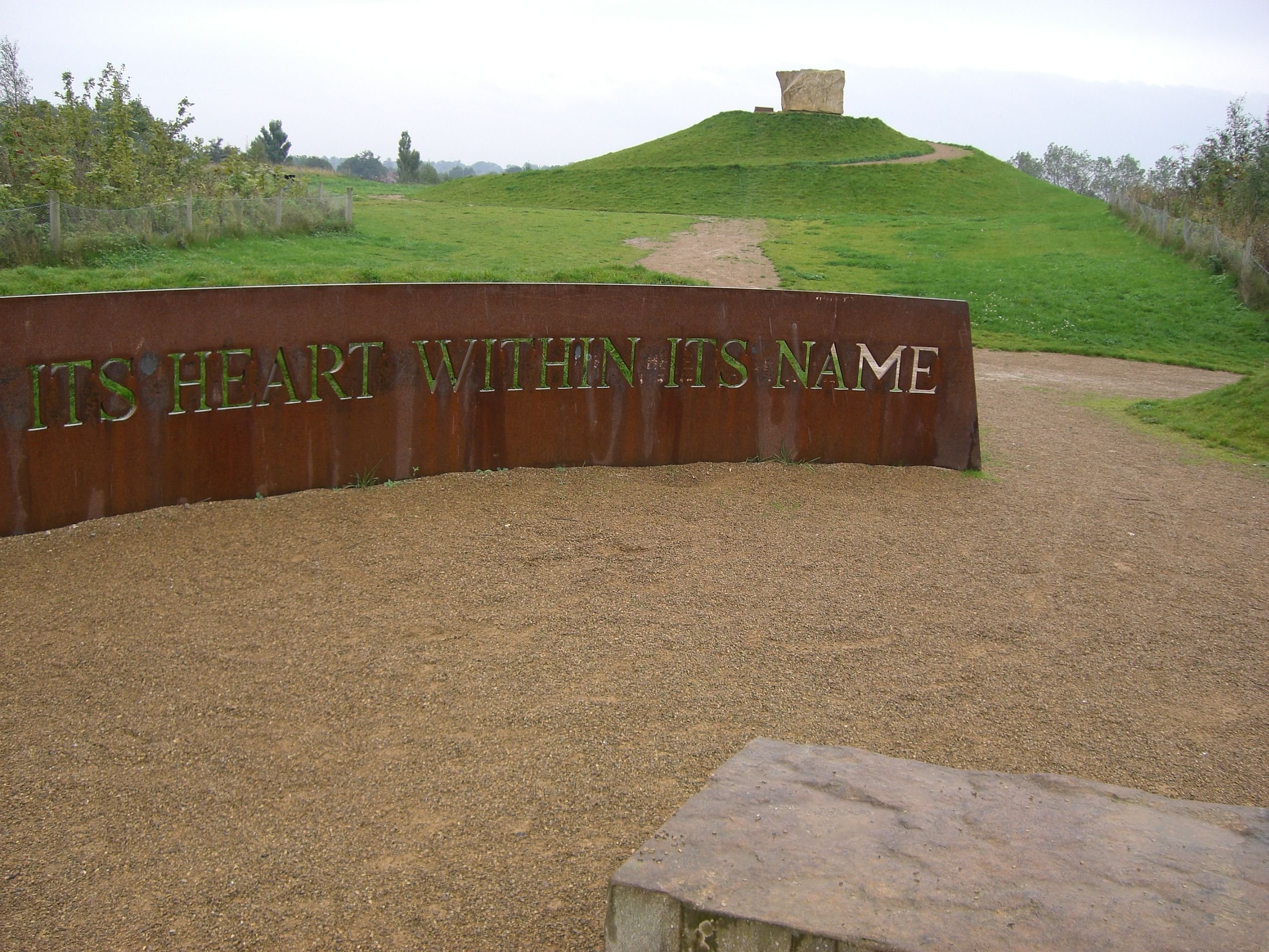 Photo credit. UrbanWords
The story of Westpark
The Westpark Arts Strategy began in 2000, using text-led public art to create a dynamic interface between artists, architects, developers, and local authorities across the development. Over the last twenty years, combining Professor Bill Herbert's arts briefs with his specially-composed verse, a series of sculptors, artists, designers, landscape architects, and fabricators produced a series of work, including sculptures, street furniture, films, creative street signs, publications, and more.
Westpark has won numerous awards, including the North East Award for Regeneration, a Regional Renaissance Gold Award from the Royal Institution of Chartered Surveyors, the National Award for Constructing Sustainable Communities, and the Green Flag Award from the Department for Communities and Local Government.
Its partners have included the Arts Council and New Writing North. In 2016, the project gained a Knowledge Transfer Partnership to embed researchers from Newcastle University with the main developer, Bussey and Armstrong, to investigate the impact of these decades of creative innovation on the residents, local community, visitors to the area, and companies involved with Westpark. This Knowledge Transfer Partnership was co-funded through Innovate UK.
New buildings and new art continue to develop in the latest phase of this long-running large-scale collaboration. Further research continues into national significance at a time when we urgently need new and sustainable housing which puts community and culture at the heart of its design.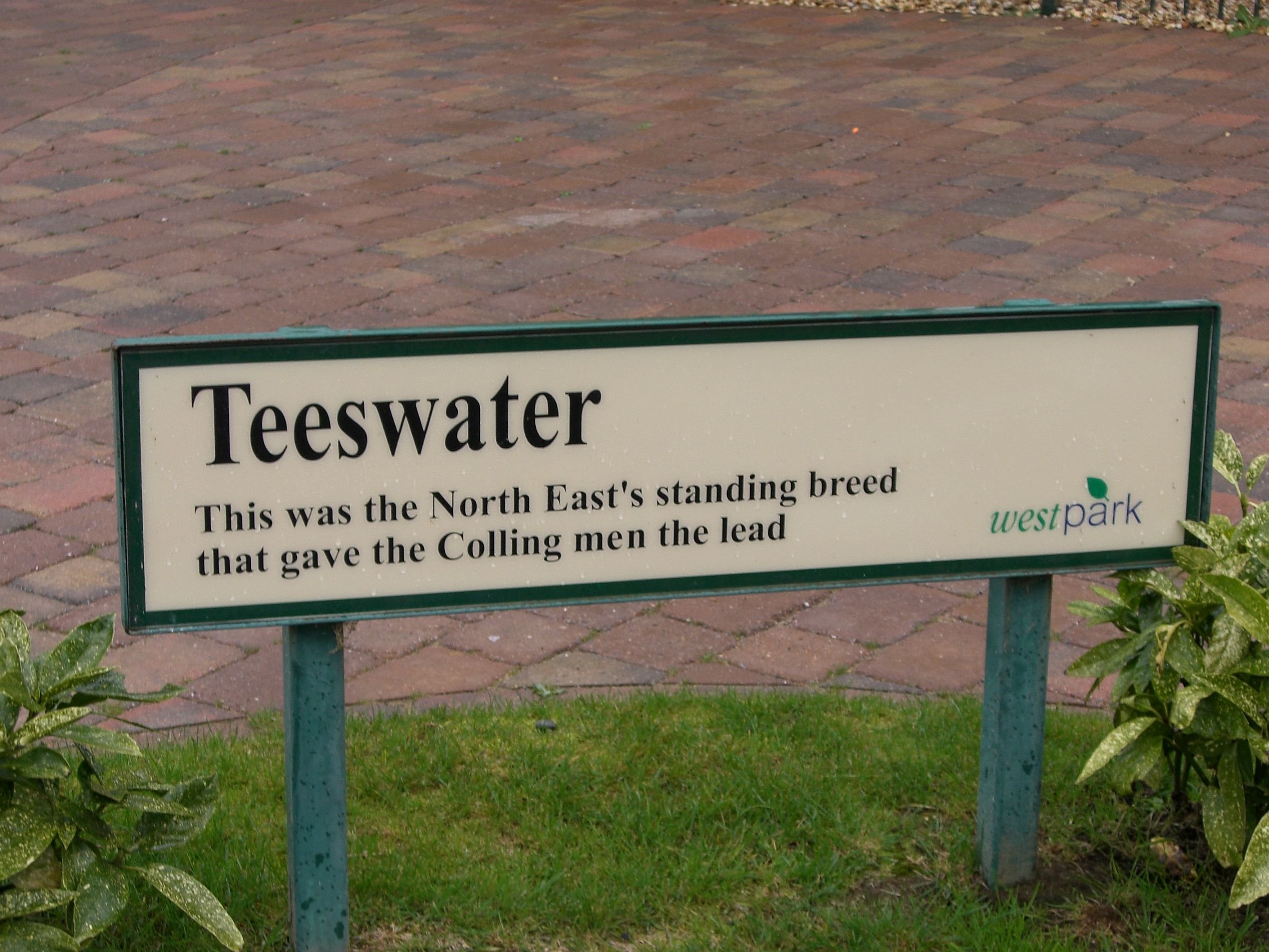 Photo credit. UrbanWords
What are Knowledge Transfer Partnerships?
Knowledge Transfer Partnerships are primarily funded and managed by Innovate UK. The programme supports UK businesses wanting to improve their competitiveness, productivity, and performance by gaining access to knowledge and expertise with UK Universities and Colleges.
"The Knowledge Transfer Partnership has given us the opportunity to work with academics and others outside of the industry to create a better built environment. It has challenged us to look at what we do with a fresh perspective, and as a result, to improve our practice."

Tony Cooper, Managing Director, Bussey & Armstrong
Newcastle University's Knowledge Transfer Partnership portfolio covers many industries, cultural organisations, social enterprises and academic disciplines. We have a track record of success having delivered over 60 projects in the past 10 years.
We have a dedicated Knowledge Transfer Partnership Unit providing expert support. This makes us well positioned to increase the competitiveness of businesses.
Read on to find out more about the project, how Knowledge Transfer Partnerships work, and to discover what is on the horizon for further engagement with Arts and Cultures.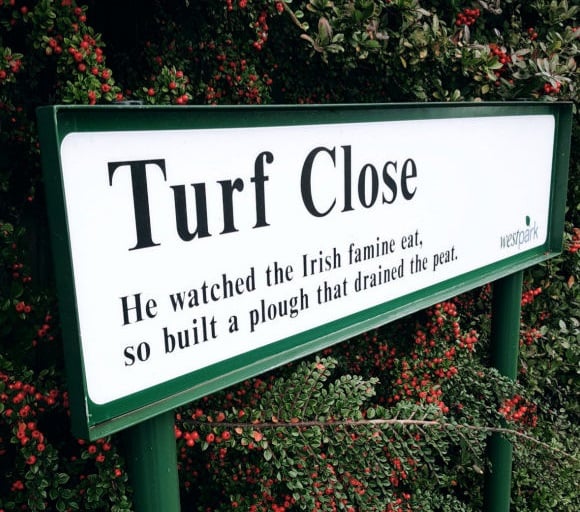 James Annesley – Acting Dean of Culture and the Creative Arts
Tell us about your role within the project.
While the project was being delivered, I was Head of the School of English Literature, Language and Linguistics and supported the work of colleagues in ensuring it met its aims.
And now, I am Acting Dean of Culture and Creative Arts, working for the University to support partnerships working with the cultural sector in ways that will help to create new opportunities for the kinds of work pioneered in this Knowledge Transfer Partnership.
What the potential community benefits of bringing together words and visual art?
I think this project demonstrates the benefits in very clear terms. It's the ways in which images and stories create a sense connection with a place and help us feel rooted and orientated.
Whether they're place names, or visuals, or even memories, these connections locate us in relation to our surroundings and each other and create a mutual frame of reference when sharing experiences with each other. We have this all around us wherever we go and as the project showed, it's very important to look to bring those same markers to the surface in any new development, so as to create the kind of fabric that will help us feel at home.
How is literary research relevant to the business world?
This isn't an easy question to answer with a lot of it depending on the context. Typically, literature and literary events connect with the experience economy and festivals in terms that are bonded to the hospitality trade – that's the more usual sort of relationship between literature and business.
The potential to contribute to the strategy of a firm like Bussey and Armstrong was unusual and offered the chance to get involved with their planning on the ground. The art and literature strategy wasn't 'a nice to have' added in at the end of the project, but was integral to the development of the whole Westpark site from the very beginning – embedded at every stage from planning and construction to marketing and sales. Working with Westpark therefore provided one very distinctive way of working with literature to add value to a business that was not part of the cultural sector.
How has this literary collaboration affected those who live at Westfield Park?
The embedding of the arts strategy throughout Westpark led to an enhanced sense of place and community among the residents. As the 'Art in Westpark Report' showed, residents all felt the positive effects of the arts features in joining up the built environment with its immediate historical and geographical setting in ways described by one resident as "a sense of permanence. They are robust and meaningful ... connecting Westpark to the surrounding areas."
It was the capacity of the poetry and the art to change people's relationship to their location that was identified by Bussey & Armstrong as constituting the value of the arts strategy to the company. As they explained, "What perhaps differentiated Westpark and Bussey & Armstrong from our competitors was not simply the arts strategy, but how that strategy spoke to a larger sense of care and investment in the community on the part of the developer."
Your approach has since been adopted as standard practice by Darlington Borough Council. How has the collaboration impacted the work done by housebuilding companies?
The best way to put it is that this work has becomes a model of best practice. As the Director of Bussey & Armstrong noted, the work Professor Bill Herbert, Marleen Vincenten (currently National Collections Manager at St John Ambulance), Dr Kris Johnson, and most recently and Dr John Challis delivered gave the company 'a unique selling point, which distinguished our work from housing developments both regionally and nationally.
The bespoke poetic engagement with place pioneered in the Knowledge Transfer Partnership allowed us to avoid the reproduction of anonymous, undifferentiated housing, by creating a direct, distinctive and meaningful connection with the sites on which new homes are built.
Is the School of English Literature, Language, and Linguistics collaborating with any other regional companies?
The School has a tremendous research record, much of it based around successful collaborations with partners in the cultural sector and beyond. For example, we've hosted a Knowledge Transfer Partnership with Bloodaxe Books, one of the UK's most prestigious publishers of poetry, that looked to enhance the digital side of their business. We also delivered a further Knowledge Transfer Partnership project with Seven Stories, the National Centre for Children's Books that aimed to help them enhance access to their collections.
The work undertaken with Bussey and Armstrong aligned closely with this overall strategic direction and has contributed significantly to the forward momentum of the School's work with partners.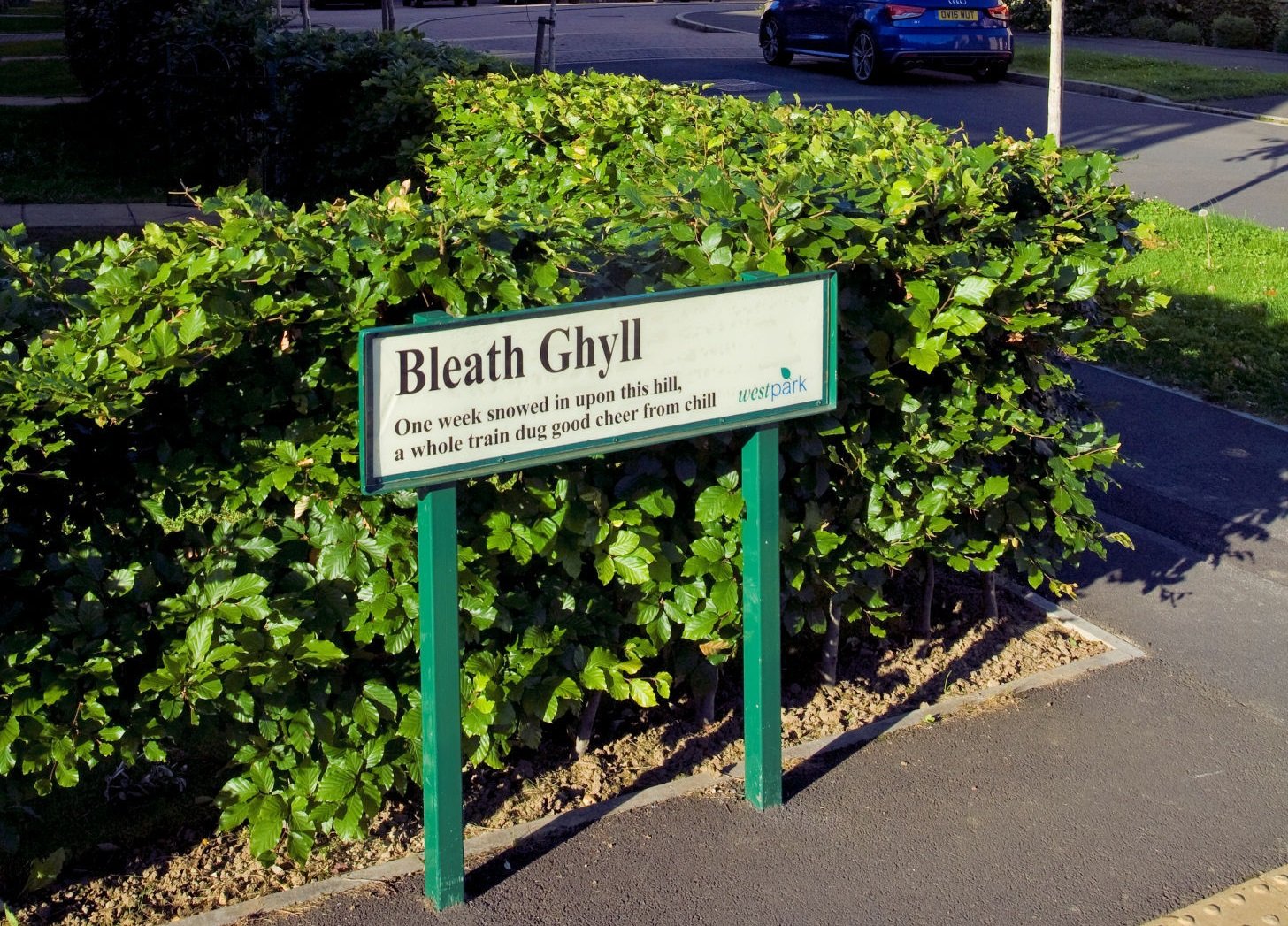 Karl Ward – Knowledge Transfer Partnership Manager
How do Knowledge Transfer Partnerships work?
Knowledge Transfer Partnerships last between 1-3 years and are focused on delivering a strategic step change in productivity, market share and operating process by accessing our research expertise to embed new knowledge and capabilities within an organisation.
Knowledge Transfer Partnership projects provide a well-established framework and funding support to help businesses, charities and not for profit organisations take on innovation and scale up through collaboration with our academic experts. They are grant funded up to 75% by Innovate UK KTN, with the rest coming from the participating organisation.
Each Knowledge Transfer Partnership recruits a dedicated Associate, who can be a recent graduate of any level in a complimentary discipline. The Knowledge Transfer Partnership Associate works within the organisation where they manage and deliver the project under the guidance of a senior member of the organisation and one of our academic experts.
Can you tell us a little more about the role of the KTP Advisors?
The Knowledge Transfer Partnership Advisors are employed by the KTN on behalf of the funder. There are 31 of them around the UK and are unique to the programme, providing advice and guidance to the partnership from the start. They act as a critical friend during the proposal stage, then act as the funder's representative through the project, attending project management meetings and giving a steer on any issues. They also provide additional mentoring to the Associate. You really don't get that in any other scheme.
How can organisations and businesses benefit from a partnership?
Knowledge Transfer Partnerships can deliver significantly increased profitability for participants through improved technical and management processes, operations, increased productivity, efficiency, effectiveness, sales and access to new markets. National figures show that:
Businesses achieve an average increase in annual net profit of more than £1 million after taking part.
On average they create 3 new jobs and train 31 staff. One of the new staff is likely to be the Associate as over 80% are considered key to future operations and offered a permanent job when the project ends.
90% report improved business performance and roughly the same percentage have plans for further work with us.
It isn't only the external partner. On average our academics get 3 new research projects and 2 research papers for each project.
Why is Newcastle University the best partner for a Knowledge Transfer Partnership?
Our academics! We are a research-led university and seeing the practical application of our research runs through our culture. You can also add our track record. We've had 65 projects since 2010 and we have a wealth of experience in our dedicated Knowledge Transfer Partnership team.
What plans are there for other literary and arts partnerships?
We're always planning for the next project.
We've recently had further enquiries from the School of Arts and Culture about engagement with museums, and with the School of English Literature, Language, and Linguistics about poetry and place.
Increases in funding for charities and not-for-profits and the new, shorter Accelerated Knowledge Transfer scheme are really driving interest.
Have you ever managed a Knowledge Transfer Partnership that was particularly challenging, and what happened?
By nature, every project is challenging (in a good way).
The partner organisation will be taking on new processes and will have to adapt while breaking into new markets; the academics are challenged by the practical application of their research, to commercial timelines; and the Associate is challenged by all of the above while leading a significant change project. The key is in understanding those challenges from the start and making sure that we have the right people in place to support the partners. My team does that by acting as secretariat and providing a "one stop shop" for project support services from finance to HR. The KTP Advisors are also indispensable in this role.
What words of advice would you have for organisations hoping to benefit from a knowledge transfer partnership?
Knowledge Transfer Partnerships aren't a quick fix. You're looking at bringing about change that is going to transform the way you work, help you to introduce new products and services, and possibly enter a new market. A Knowledge Transfer Partnerships will help you do that by aligning with your mid to long-term strategy.
---
You might also like:
---