The race to net-zero emissions is a major challenge facing our society. And, together in an industry-leading partnership, we've identified vital energy savings in maritime technology.
Using the Port of Tyne as a testbed, the project - Clean Tyne - has developed a universal blueprint for decarbonisation that can be replicated in other ports as well as other industries.


Cutting CO2 emissions
Shipping is under the spotlight. Around 95% of British imports and exports are transported via the sea, using vast amounts of energy.


So, it's of no surprise that the International Maritime Organization (IMO) wants to reduce international shipping carbon emissions per transport work by at least 40 percent by 2030, and 70 percent by 2050.

Similarly, The Department for Transport and the Government emphasised the importance of reducing carbon emissions from all modes of transport in their 'Decarbonisation plan' published in March 2020.

It's clear that major changes are needed if the shipping sector is to meet this global emissions challenge.


That's where the digitalised and decarbonised Clean Tyne blueprint, and its Transition Roadmap, is set to inspire - and turn the tide in - the maritime industry.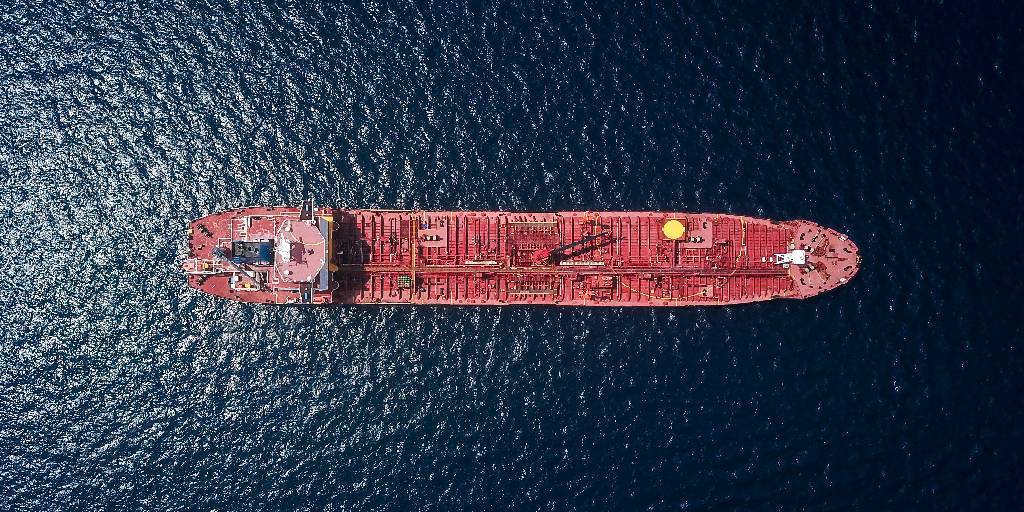 Understanding the maritime sector
Marine transport covers an extensive range of activities, from recreational boats to large container vessels. As well as emissions from vessels undertaking journeys, it is important to also consider emissions stemming from operations in port.

Ports are vital to the UK economy but they also contribute significantly to carbon emissions. Sources include:

• Vessel activity during arrival, loading/unloading, movements and departure
• Port plant, equipment, buildings, and port-related congestion
• Vessels burning fuel whilst at berth

As a nation, decarbonising day-to-day operations of harbours and ports is vital to achieve our long-term goal of net-zero by 2050. To reach net-zero, we can explore green, alternatively-powered tugs and pilot boats. We can also consider new approaches to powering port equipment such as cranes, straddle carriers and reach stackers. Connecting vessels at berth to clean, shore-sourced power could also help.

Creating innovative solutions to decarbonise the marine sector sooner rather than later will allow the UK to obtain a larger share of the global market for clean maritime technology whilst creating jobs and a futureproof industry.
About the Clean Tyne project
Did you know that the Port of Tyne handles cargo from 5 continents, it's also one of the UK's most innovative and efficient deep-sea ports. This busy and forward-thinking port was the perfect place to test the waters with such a project.

So, in 2021 the Clean Tyne project set out to understand the future power needs of the Port of Tyne.

What we did

Built on digital foundations, this project used data to inform power infrastructure decisions at the Port of Tyne.

Experts created a real-time digital energy platform, capturing the Port's current power usage. This intelligence was then used for scenario planning, future power forecasts and feasibility studies.

The results showed potential energy-saving infrastructure development opportunities in and around the Port.

This has enabled the Port to define its path to decarbonisation and ultimately achieve its vision of becoming a net-zero port. 

Clean Tyne is a partnership of:
• Port of Tyne
• Newcastle University
• Siemens
• Connected Places Catapult
• North East Local Enterprise Partnership

The Clean Tyne Project was part of the Clean Maritime Demonstration Competition, funded by the Department for Transport and delivered in partnership with Innovate UK.
What is the Transition Roadmap?
The Transition Roadmap details a practical timeline of changes ports can make to become digitalised and decarbonised. These fall into four key themes:
energy generation and asset electrification
business models
digital platform development
infrastructure development
Future port infrastructure
The project also validated models to help embed decarbonisation, including a port infrastructure. This included:
Electric vehicle charging: Integrated services for electric vehicles (EV) charging including on-site electrical infrastructure and controls.
Asset health management: Integrated sensors with real-time data feeds that enable optimised performance and the ongoing condition assessment of assets.
Intelligent control: Smart and stand-alone micro-grids with integrated renewable energy systems, intelligent control of switchgear, energy storage and electric equipment demand management.
Full shore power: Fully electric supply to reduce ship berth emissions at port.

Integrated of onsite renewable energy: Energy generation decoupled from a reliance on fossil fuels and a grid network supply to onsite renewably sourced energy.
About the author
As well as writing her MPhil thesis, Rhiannon Lamb provides project support for the National Centre of Energy Systems Integration and the Centre for Energy. She has particular interests in decarbonisation of the marine sector. This stems from her academic background in marine biology.

Her research interests include:
Bioacoustics of marine mammals

Noise pollution in the marine environment

Renewable energy sources

Conservation of marine mammals
You might also be interested in
---
More about Clean Tyne
The Clean Tyne project was part of the Clean Maritime Demonstration Competition, funded by the Department for Transport and delivered in partnership with Innovate UK.
Announced in March 2020, and part of the Prime Minister's Ten Point Plan to position the UK at the forefront of green shipbuilding and maritime technology, the Clean Maritime Demonstration Competition is a £20m investment from government alongside a further c.£10mfrom industry to reduce emissions from the maritime sector.
The programme is supporting 55 projects across the UK, including projects in Scotland, Northern Ireland and from the Southwest to the Northeast of England. As set out in the Clean Maritime Plan (2019), Government funding has been used to support early-stage research relating to clean maritime. The programme will be used to support the research, design, and development of zero emission technology and infrastructure solutions for maritime and to accelerate decarbonisation in the sector.